Senior UX/UI Designer
Hạn nộp hồ sơ:
05/10/2023
Responsibilities:
Designing digital assets, including websites, email templates, UX/UI portals, and CRM interface,etc.

Creating responsive website interfaces for various devices.

Collaborating with the content team to design interactive support tools, such as checkout interfaces and web resources.

Analyzing user data to recommend improvements for web interfaces and overall user experience.

Conducting surveys and providing reports on audience demand and behavior.
Requirements:
Minimum 2 years of experience as an UX/UI designer or relevant experiences.

Proficiency in design tools such as Adobe PTS, AI, Figma, etc.

Strong understanding of the web design process, including wireframing, user cases, user flows, prototyping, and design systems.

Excellent data analysis and A/B testing skills.

Exceptional communication skills.

Excellent teamwork skills.

Basic knowledge of HTML/CSS.
Benefits:
Salary: Minimum salary 15,000,000 VND / month

Review salary: twice a year.

13th month's salary, holiday bonus for Lunar New Year, etc.

Annual leave: 12 days per year + seniority leave.

Birthday paid day-off & Birthday gift

Health Insurance; Social insurance; unemployment insurance 

PVI Health Insurance for employees for 1 year+.

Working time: Monday to Friday, 9:00 – 12:00 & 13:30 – 17:30

Participate in the company's training programs, self-studying program (supported by the company)

Recognition and rewards for individual achievements, and team/departmental achievements.

Team-building.

Young, dynamic working environment;

Cultural activities: Sports-day, 8/3, Charity, Mid-Autumn Festival, 20/10, Christmas, Year End Party, etc.

A play station in the working area: Billiards, Foosball (Table Football)

A Pantry & a Coffee machine, microwaves ready to serve.

Sports club: Badminton
Cách thức ứng tuyển
Ứng viên nộp hồ sơ trực tuyến bằng cách bấm Ứng tuyển ngay hoặc gửi CV về email: hr@gleads.vn
Hạn nộp hồ sơ: 05/10/2023
Photos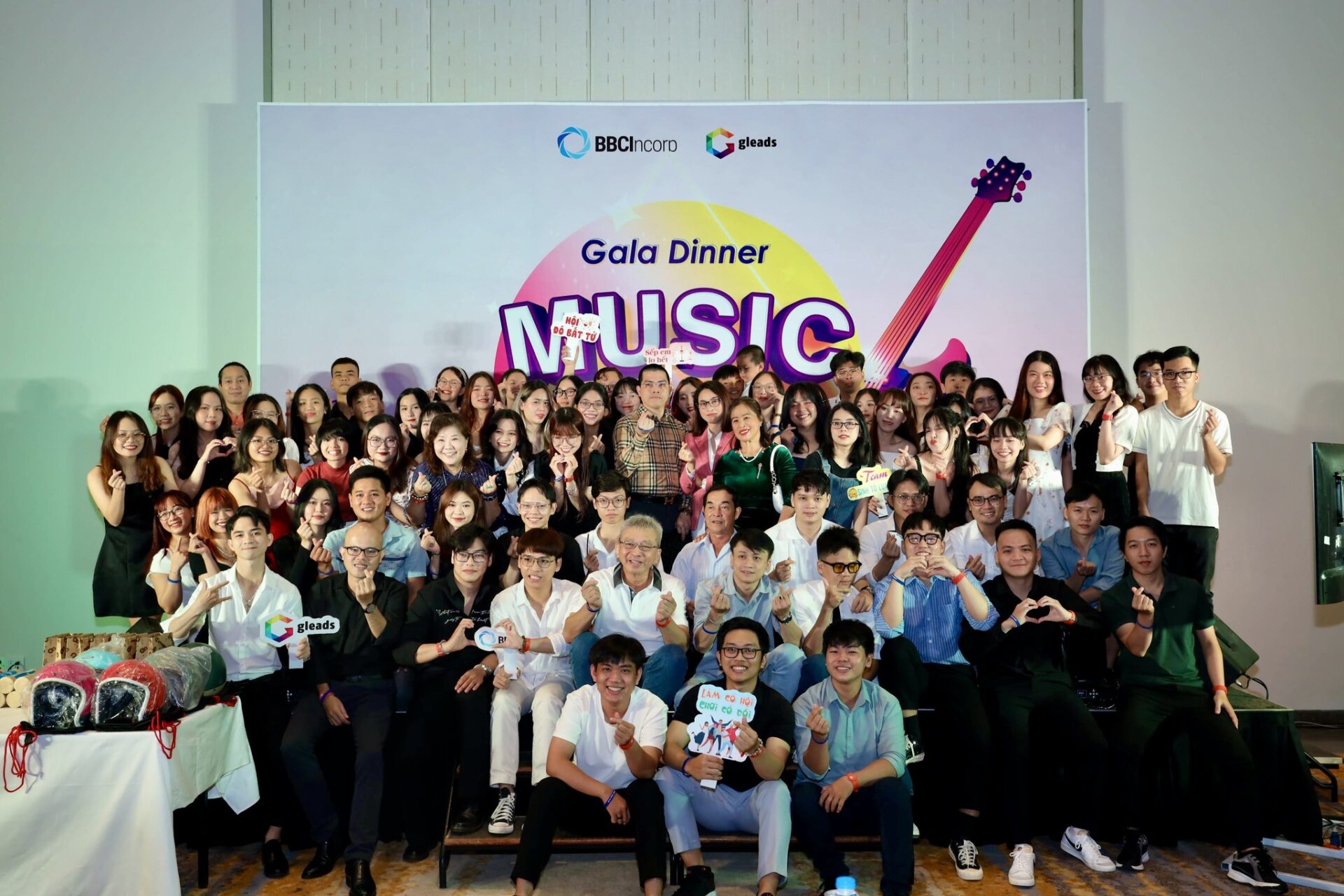 Công việc liên quan
SEO leader is responsible for ensuring that a website ranks well in search engine results pagesand drives organic traffic to the site…
Responsibilities As our Brand Manager, you will be tasked with building, developing, and overseeing the worldwide brand identity of our products and services. Your responsibilities will encompass: Formulating brand positioning strategies Developing strategies and managing campaigns across print, broadcast, and online platforms to build the credibility of branding campaigns Ensuring consistency between the brand personality […]
Responsibilities: In charge of the company's social accounts (Facebook, Linkedin, Twitter, …), posting periodically, updating information. Community management, branding on social platforms. Seeding forum, social. Collaborate with content and design to research, develop, and optimize content suitable for different social platforms. Monitor industry trends and competitors. Zoning and building profiles of target customers on social […]