SEO Leader
Hạn nộp hồ sơ:
12/10/2023
Responsibilities:
SEO Strategy Development and Management

Building, proposing, and executing SEO strategies.

Collecting requirements, identifying and proposing the necessary resources for implementing SEO campaigns.

Keyword research, competitor & user content analysis; identifying and recommending content ideas or opportunities that can be used to improve the website's SEO efforts.

Standardizing processes, optimizing on-page SEO, technical SEO, and internal linking.

Perform other tasks as requested by higher-level managers.
Content and Website Optimization

Collaborate with IT and Content for optimizing SEO on existing websites and new projects following predefined frameworks.

Manage technical aspects of the website, including website speed optimization, URL structure, sitemap, and robot.txt.

Stay updated on Google's trends and algorithm changes.
Measurement and Reporting

Manage the reporting to track the progress and effectiveness of SEO campaigns.

Monitor and evaluate SEO performance using analytical and reporting tools, and take improvement measures based on data.
SEO Team Management

Guide, train, and manage the SEO team members.

Develop and oversee work plans, task assignments; set goals and ensure team performance.

Monitor and evaluate the team's performance, provide feedback, and make improvements when necessary.
Requirements:
Experience:

Minimum

3 years

of experience in the field of SEO, or a track record of at least

1 year as SEO team leader

Preference given to candidates with SEO experience in YMYL fields such as law, finance, and health.

Expertise:

Bachelor's degree in marketing, IT, or related fields.

Proficient in using keyword research and competitor analysis tools (Ahrefs, keyword planner, screaming frog).

Proficient in Google Analytics, Google Tag Manager, Google Data Studio, and Search Console.

Good reading skills in English, with the ability to reference industry-specific and English-language SEO materials.

Basic knowledge of HTML and Javascript.

Skills:

Data collection and analysis skills.

Management and team leadership skills.

Attention to detail and precision.

A willingness to learn and a can-do attitude.
Benefits & Compensations
Salary: Negotiable.

Review salary: twice a year.

Annual leave: 1 paid day off/ month, 1 paid day off for your birthday, seniority leave, and national holidays as per the law.

Health insurance, social insurance, and other insurance types under legal requirements.

A working week of 35 hours, 7 hours/ day, Monday to Friday

Intensive training programs for expertise development, supported by the company

Career advancement opportunities.

Recognition and rewards for individual and team/ department achievements.

Birthday bonus, 13th month salary, holiday bonus for Lunar New Year, etc.

A professional, young, and dynamic working environment.

A pantry with coffee machines and microwaves.

A gaming lounge with billiards and table football amenities.

Access to fully equipped work facilities and resources.

Company trips and team-building activities: Sports Day, 8/3, Mid-Autumn Festival, 20-10, Christmas, Year-End Party, etc.

Sports club: Weekly badminton sessions.
Cách thức ứng tuyển
Ứng viên nộp hồ sơ trực tuyến bằng cách bấm Ứng tuyển ngay hoặc gửi CV về email: hr@gleads.vn
Hạn nộp hồ sơ: 12/10/2023
Photos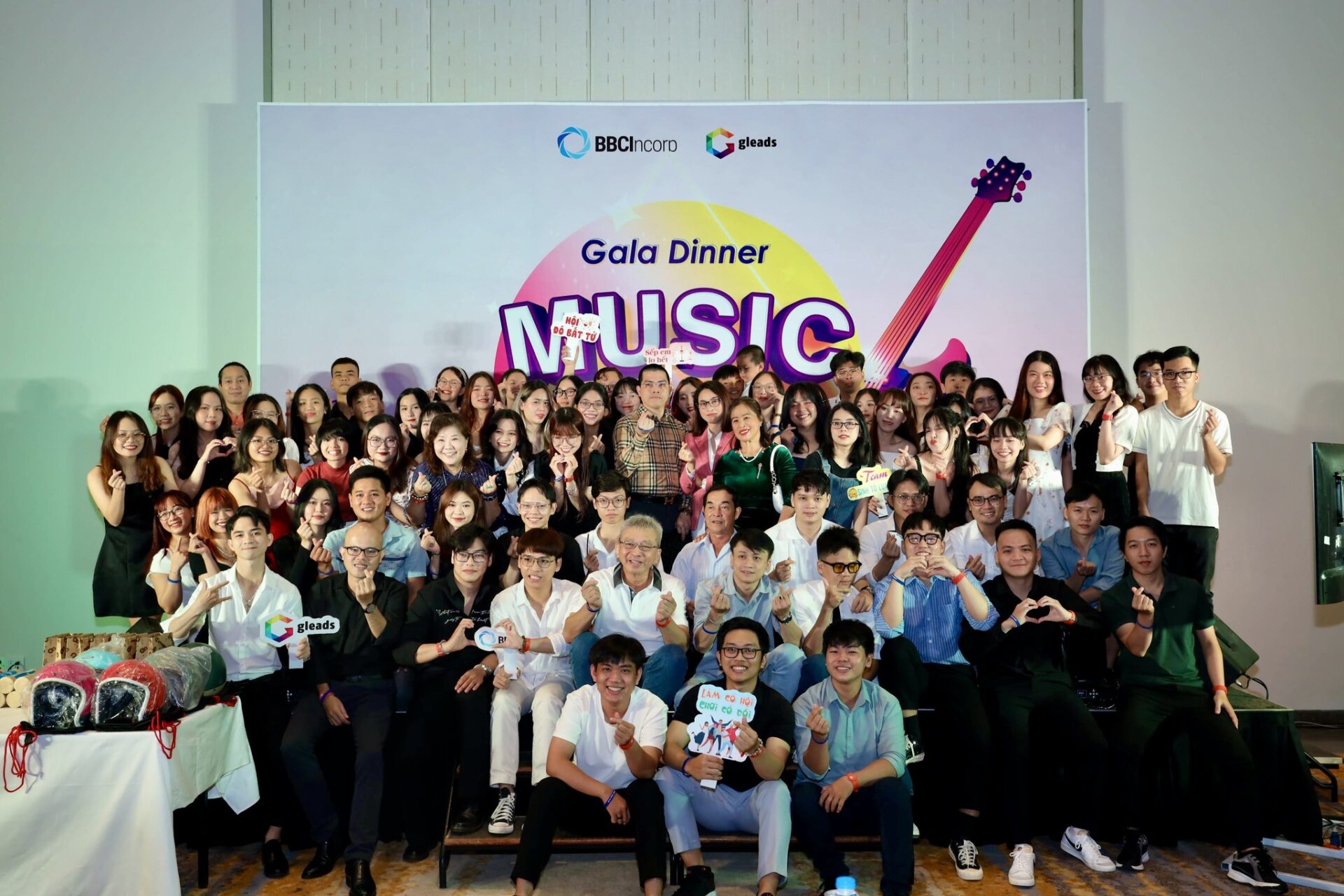 Công việc liên quan
:
Phụ trách tất cả các tài nguyên liên quan đến digital assets: web, email template, UI/UX Portal, CRM…
Thiết kế giao diện responsive cho web trên các thiết bị khác nhau
Phối hợp với content thiết kế giao diện web cho các công cụ hỗ trợ mang tính tương tác cao: giao diện checkout, tool, web resources…
Theo dõi dữ liệu người dùng nhằm đưa ra các đề xuất tối ưu giao diện web, cải thiện trải nghiệm người dùng.
Thực hiện các khảo sát, báo cáo đánh giá nhu cầu và thói quen, hành vi của nhóm đối tượng sử dụng sản phẩm.
Responsibilities As our Brand Manager, you will be tasked with building, developing, and overseeing the worldwide brand identity of our products and services. Your responsibilities will encompass: Formulating brand positioning strategies Developing strategies and managing campaigns across print, broadcast, and online platforms to build the credibility of branding campaigns Ensuring consistency between the brand personality […]
Responsibilities: In charge of the company's social accounts (Facebook, Linkedin, Twitter, …), posting periodically, updating information. Community management, branding on social platforms. Seeding forum, social. Collaborate with content and design to research, develop, and optimize content suitable for different social platforms. Monitor industry trends and competitors. Zoning and building profiles of target customers on social […]